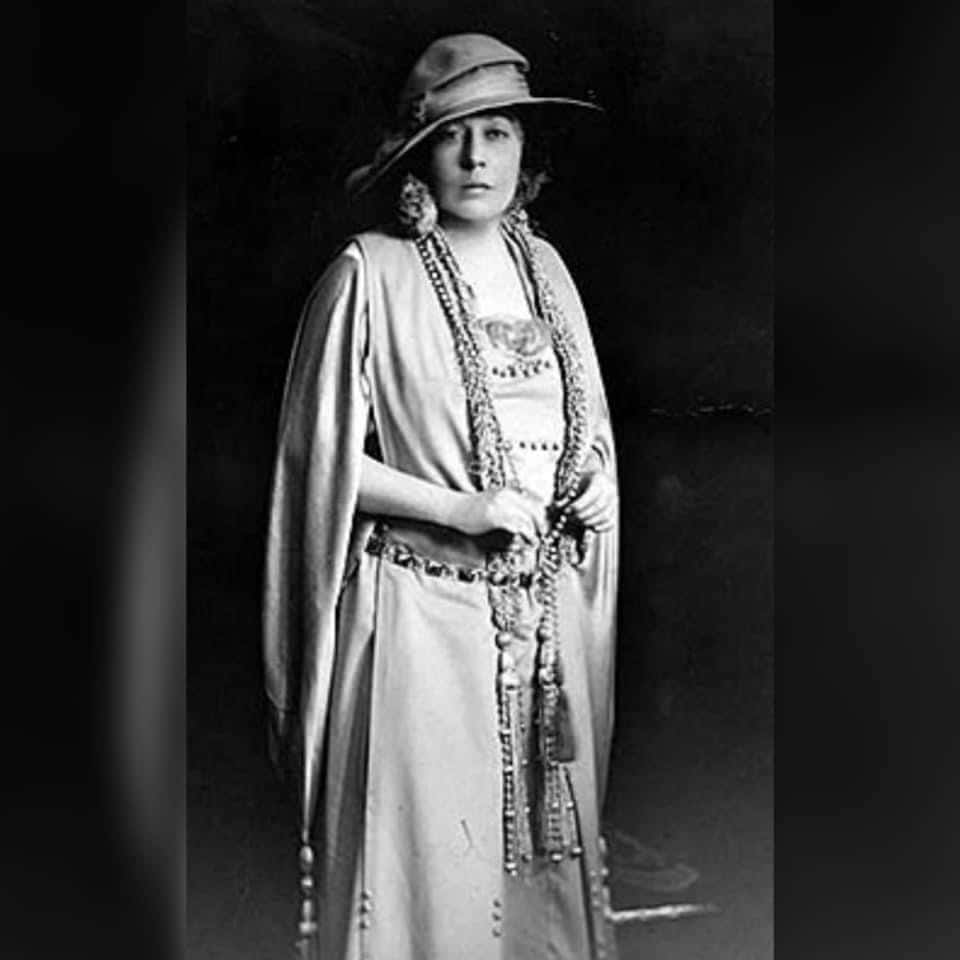 Molly Brown
Harness Your Inner Badass
Harness Your Inner Badass...
Check out our newest blog post! Please like and share.
by Michele Howey
Bite'z Cookies Founding Member
So one of the things I love about living in Vegas is how many cool things there are to do here. I get that it's for the tourists. But we can enjoy it too, right?
I loved the Titanic museum at the Luxor. The reason why I love Titanic history is one woman: Molly Brown.
I fell in love with her as a kid when my mom took me to see the musical about her life, The Unsinkable Molly Brown, starring Debbie Reynolds. (For you young ones, that was Princess Leia's real life mother. Yes, I'm a huge nerd.)
Very little in the musical is reflective of her actual life, other than the spirit of who she was. But who I found her to be in real life was even better. On a trip to Denver, I visited her famed home and purchased a biography in the gift shop.
I loved the real story of a scrappy, determined woman finding her way in this world. Bent on proving she could do it, she gave a solid middle finger to the establishment of the day. She was an independent, outspoken, kind, and generous soul.
Molly's name was actually Margaret. She is best remembered as a sassy, new-money pain in the aristocratic ass of her time, that survived the sinking of the Titanic.
She rallied those in her lifeboat that fateful night, saving their lives by keeping them from giving up, while also stripping down to her undies to hand out pieces of her clothing to those who needed it. The musical got that much right. Still pretty impressive and worthy of remembrance.
But she was actually a bigger badass for all the other things she did in her life outside of what happened in the middle of the Atlantic that cold April night.
She would be a force to be reckoned with in our time, let alone hers. Every time I've needed courage to do hard things, like open a cookie store in the middle of a pandemic, I think of Margaret and I harness my inner badass.
Just a couple of highlights from her life that are incredible:
She, alongside a friend of hers who was a judge, worked together tirelessly to insist on reform for children and juvenile offenders. She is the reason we have a children's justice system today in this country. Prior to that, children were usually housed with adult prisoners with no distinctions for age in charging them with crimes.
She fought hard for safety and workers rights, as an employer and co-owner of a large mining conglomerate. What's that? A responsible business owner who cares about the people that work for them? Yes. Told you. Badass.
But this is my favorite thing: She took care of those around her who needed help.
Including heading a relief organization for the passengers of the Titanic the rest of her life. She started collecting and pressing her fellow first class passengers to help and had commitments for donations from many of them before she'd even stepped off the ship that rescued everyone.
She also raised her brother's children after their mother died, in addition to her own.
Why are these my favorite things she did after all of the other big things she is known for?
It's the simple things that often matter most to those around us. In our own homes. In our families. In our own communities.
Hey, if you have the opportunity to change the world for the better, we need it. Please do.
But for most of us, making a difference means making things a little better for the people we love. That's important too. Don't minimize that.
So here is to all you sassy badasses out there like our "Molly" Brown, making a ruckus, lifting others, and making a difference. Keep it up.
Show the world who you are, you sassy badass you.
bitezcookies.com
#LasVegas #LasVegasLocals #SpreadTheWord #SupportLocal #ShareLocalBiz #SmallBiz #SmallBusinessSpotlight #LasVegasSmallBusiness #SmallBizSpotlight