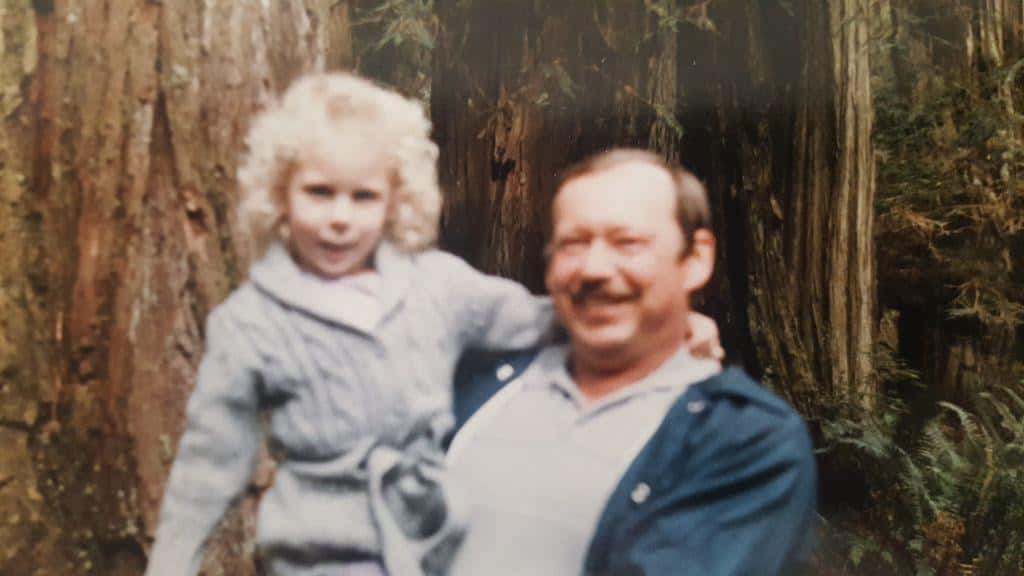 Beyond Bite'z
A Soldier, A Cookie, and A Legacy...
By Michele Howey, Founding Member
To me, gratitude means being respectful enough to express it, pay it forward, or share with others.
My dad grew up hard. A child who understood the words struggle, abuse, and want, constantly bullied for being a little bit on the small side. He hated bullies.
He didn't graduate high school. But he did eventually get his GED and joined the Army. Later, he made the Dean's list in college taking night classes. Was a proud Teamster. Went on to open his own computer business, and served our Country faithfully as both a soldier and in a civilian career.
He was told he would never amount to anything and wouldn't be able to make it in jump school.
Not only did he make it. He excelled. As a member of the 82nd Airborne, he thrived. He was scrappy and strong. He was a survivor.
We've had to do a lot of surviving lately. But I hope we've learned to be more grateful from it. To not take those who give so much to others for granted.
When I was in sixth grade, my Dad worked in logistics as a civilian at an Army base. He came home one night and told us they needed logistics people to support the soldiers in Desert Storm.
My dad volunteered.
Why? He said it was because he was grateful for his Country. The most patriotic person I ever knew. He served others and wanted to protect people who couldn't protect themselves.
He taught me something I'll never forget. In a moment of quiet reflection he said, "Michele, there is a difference between our government and our Country. Never forget that I serve our Country and our people. Not our government."
I think that is an important distinction. He didn't serve one political party or particular candidate. He served our people. He served our communities. He served to stand up to bullies. He served out of honor and duty to our fellows.
While he was gone, my sweet mother dutifully baked him his favorite cookies each week and carefully packaged, then mailed them out. A light and fluffy cake like cookie with carrots covered in orange zest glaze.
He loved those cookies. But it wasn't about the cookies. My mom wasn't sending cookies. She was sending our love.
You may know them as C'Orange (Carrot-Orange) in our store. Noted as "Gary's favorite." That's for my Dad. And it's my mom's recipe. Because I'm grateful for them and all they taught me.
He enjoyed those cookies until the day he died. Having given his life for his Country too. Losing the only battle he couldn't win, to cancer caused by chemical agent exposure during his service in Viet Nam. I was 17.
He was the best man I ever knew and he taught me about how important it is to make a difference.
That's why we are running our "Difference Makers," campaign right now. Nominate someone you know who has made a difference in your life. Something big, something small. Something that fundamentally changed you, or something that just made your day brighter. If they are named as that week's Difference Maker, not only will they get a free dozen cookies, but so will you.
Because gratitude is about respecting someone else enough to say thank you for what they are doing.
Submit your nominations at:
Https://www.bitezcookies.com/community
Bite'z, Not Just A Cookie